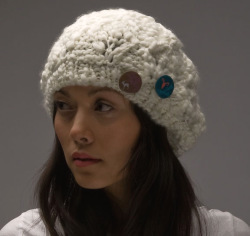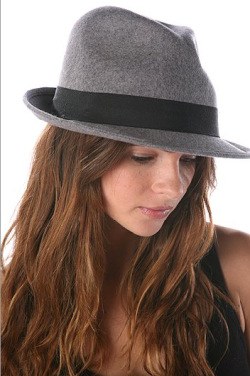 Wool fedora
For men and women, the fedora is back this season in a big way. And they aren't just for Hollywood celebrities; anyone can incorporate a fedora into their wardrobe. Grey and black are versatile choices, or you can select a purple or fuchsia fedora to add a little funk to your look.





Slouchy knit beret
Choose a slouchy beret in a warm knit - it's a hat that you can wear with almost anything. Whether you are walking to work or spending the weekend outdoors, a beret is a cute choice. Nobis offers a variety of fantastic winter hats and caps, including the Ava chunky hand-knit beret pictured here. It comes in white, violet, gunmetal or navy. You can find these at stores such as Ardene or Claire's and sometimes they have deals where u can pick 2 items for $15.


Other winter headwear
Other winter hats and headwear to consider include earmuffs, earflap hats and cashmere headwraps.

Whatever hat you choose this winter, make it more than just a way to stay warm. By choosing bright colors, textured fabrics or fur trim, your winter headwear can become a key fashion accessory.